Our YESS! Tour Continues in April 2023!
To register as a Teacher or a Youth please visit our registration page using the button below.
Sponsor our YESS! School Tour Today
Learn about our Sponsorship packages in the ticket section of our event pages using the buttons below.
The YESS! School Tour Program
The YESS! School Tour has been designed to offer GIFTE's Awakening Program to both youth and teachers in Jamaica. GIFTE and The Kazembe Foundation saw a need to solve the underlying lack of motivation and a sense of dread lingering in the school system in Jamaica. After the success of the YESS! (Youth Empowerment and Success Seminar) program, many of the youths who joined shared in their testimonials how much they benefited from the program and how more of their schoolmates and teachers should attend the seminar to uplift their spirits and realign to a higher vision and goal for Jamaica.
The YESS! School Tour brings the YESS! Program to Youths and The Teachers Awakening to Teachers.
YESS! (Youth Empowerment & Success Seminar) Program
The YESS! (Youth Empowerment & Success) program is an extraordinary experience for young people. In this program, youths look at their lives in ways that leave them confident, empowered and responsible. They leave the program with a heightened awareness of their beauty and power and the courage to be themselves.
The objective of the program is to develop self-confidence, will power, leadership skills and patriotism in youth so that they can make their lives not only good but also useful.
Teacher's Awakening
The Teachers Awakening is a life transforming 1-day experience that will help you to become the change that Jamaica wishes to see in our school classrooms and beyond. This program has been designed to "fill your cup" so that you can show up in your life and be the best, more empowered version of yourself. You will leave feeling inspired and motivated to make a change with practical tools and steps that will transform your life.
Time to teach a new way! #BeTheChange
YESS! School Tour in Jamaica
The GIFTE team made its visit to Pembroke Hall High School in Kingston as well as Green Pond High School in Montego Bay, on January 11th and 13th, respectively. With a combined turnout of an estimated 300 students and 100 teachers, the Jamaica tour was an overwhelming success. Many memorable experiences were built as Courtney and Annika led the interactive sessions. With engaging competitions, real-time exercises that demonstrated how best a new perspective could improve your life, as well as communicating with the attendees on a more personal level, GIFTE was able to deeply connect with and improve the lives of many once more. It was during this tour that the attendees also bore witness to the powerful testimony of Mr. Kevin Wallen who shared his story and journey on how he was able to improve his life for the better. The effects of demotivation had begun to grow rampant in the schools of Jamaica but that did not deter us from seeking out the root cause of the issue and addressing it from its source. The results we saw were truly one of a kind.
YESS! School Tour in Grenada
In a continued pursuit towards our goal of empowering and motivating as many people as possible, we brought the tour to other Caribbean countries. On January 25th, we made our visit to the small, yet beautiful, island of Carriacou, Grenada. Through the combined efforts of the Bishop's College and the Hillsborough Secondary School, GIFTE was able to conduct the YESS! School Tour to an audience of both schools, amounting to an estimated 60 students and 40 teachers. We were met with warm smiles, hearty welcomes and an engaging group of Grenadians. We brought the interactive session magnificently, uplifting and empowering youths and teachers once more. Among the many memorable moments during the tour, we had the pleasure of having the esteemed Dr. Karis Cummings share with the students the importance of welcoming change into their lives and reminding them that they can still start now.
You can make your own contribution by donating on our GoFundMe page. Click the button below to make your donation!
Check out our highlights from our previous YESS! Program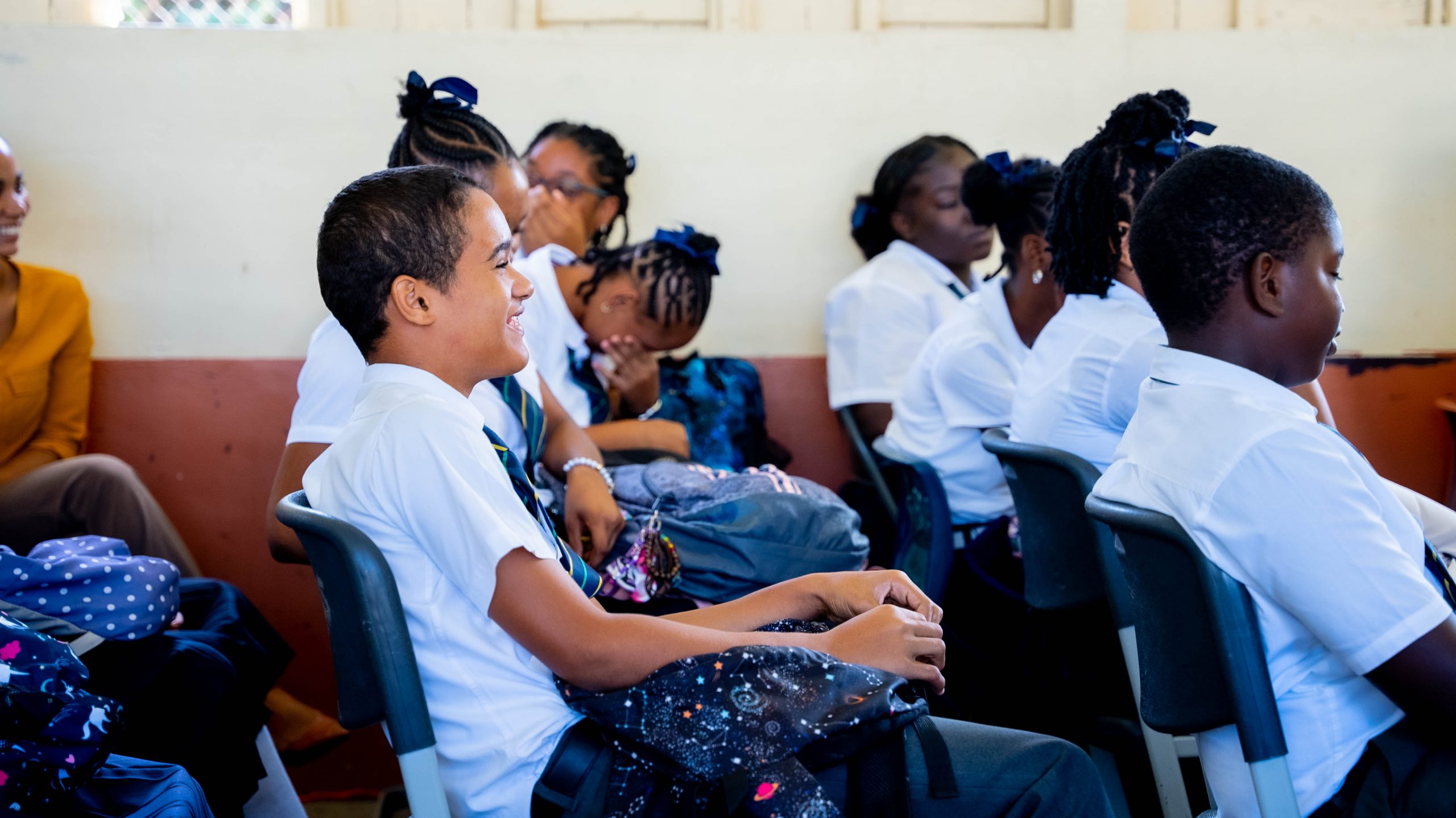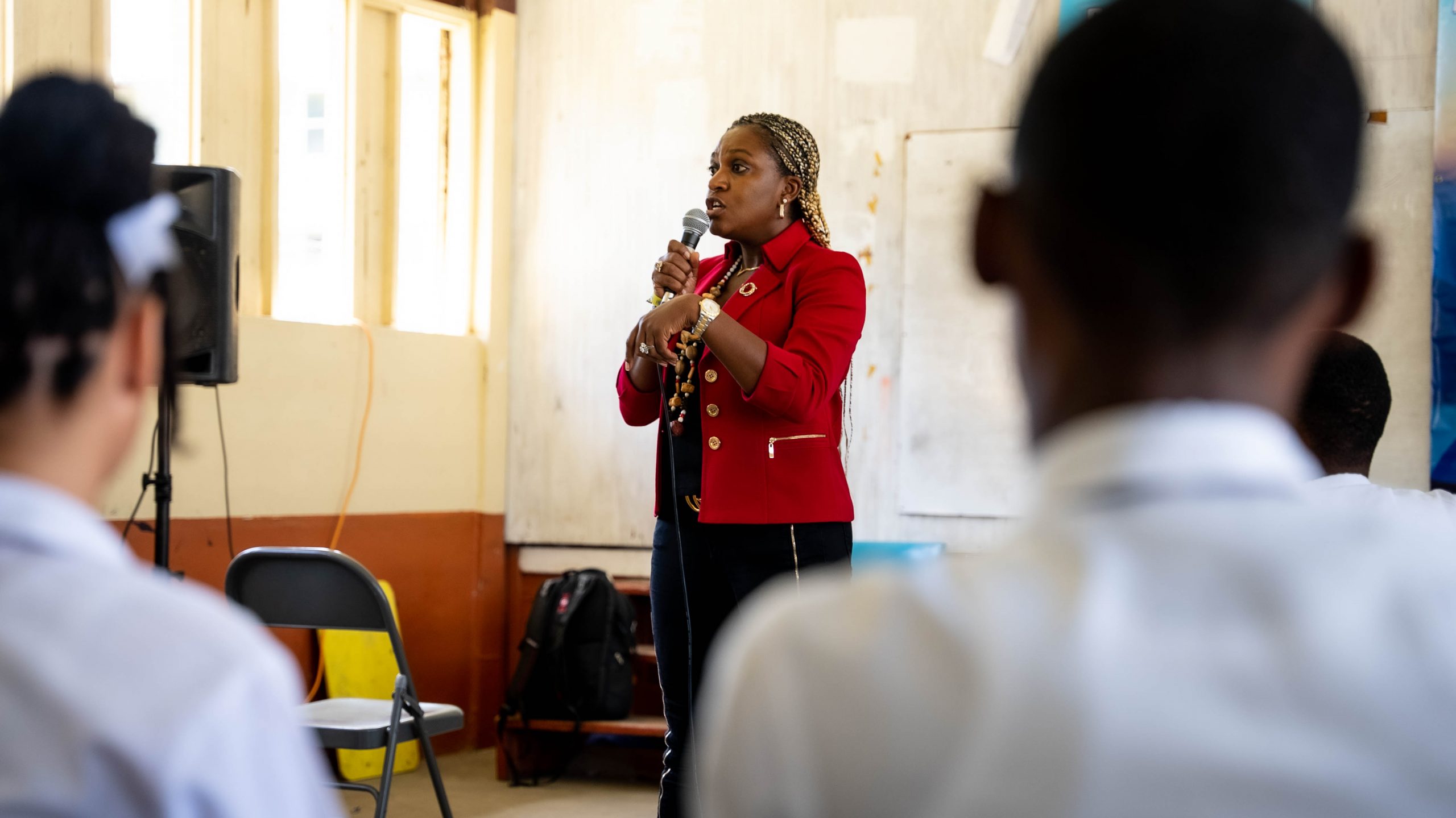 Annika Kazembe, Courtney Kazembe, Merdel O'Connor and Edna Fagan as well as several others who choose to remain anonymous.
Contact Us!
Sponsorship inquiries: yess@mygifte.com
Event information: tania@mygifte.com
Financial Scholarships

available for those in need
Shipping worldwide on all our products
Unlimited Access to digital offerings
Global Community of like minded people
Financial Scholarships available for those in need
Thank You to Our Sponsors