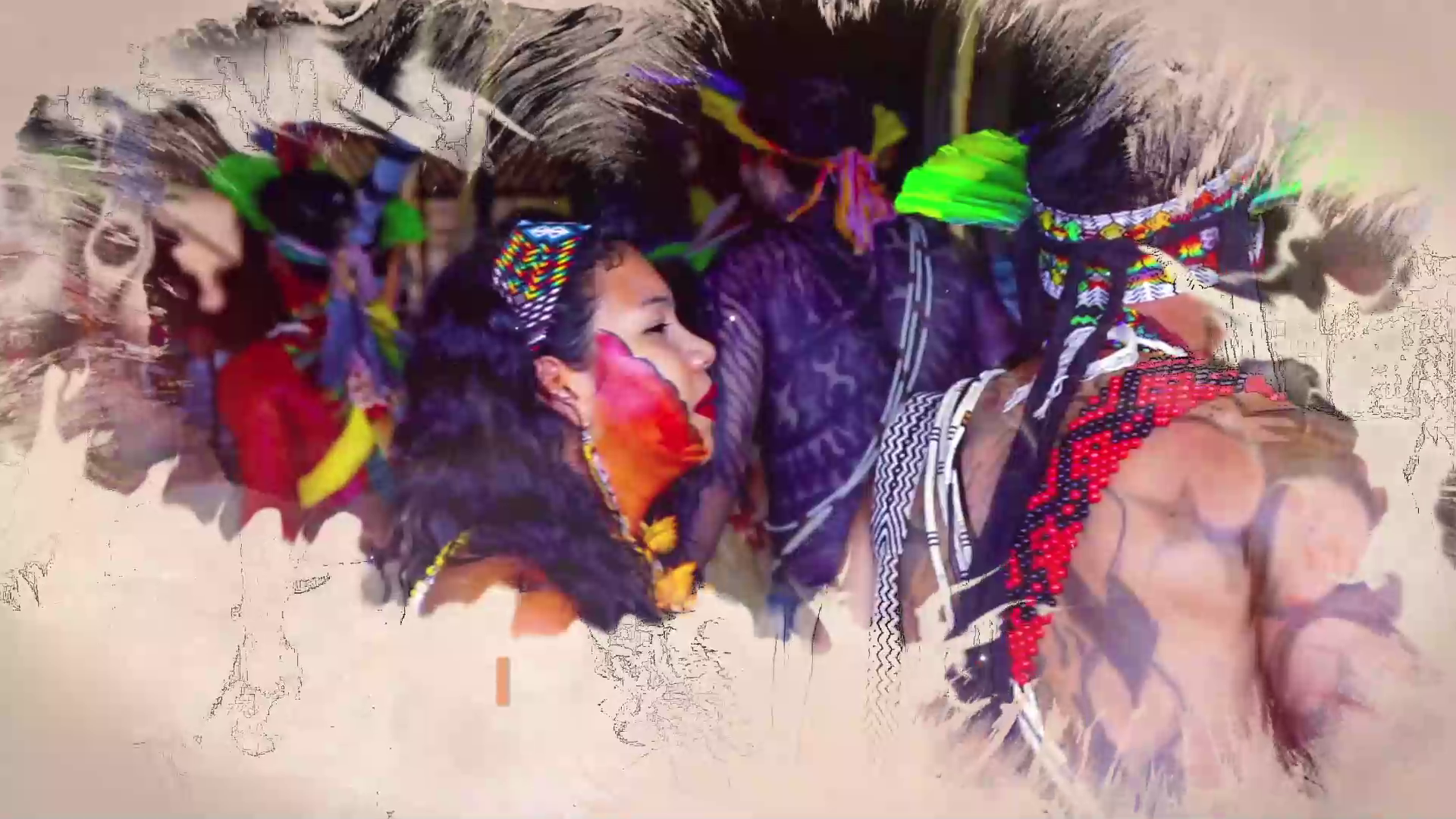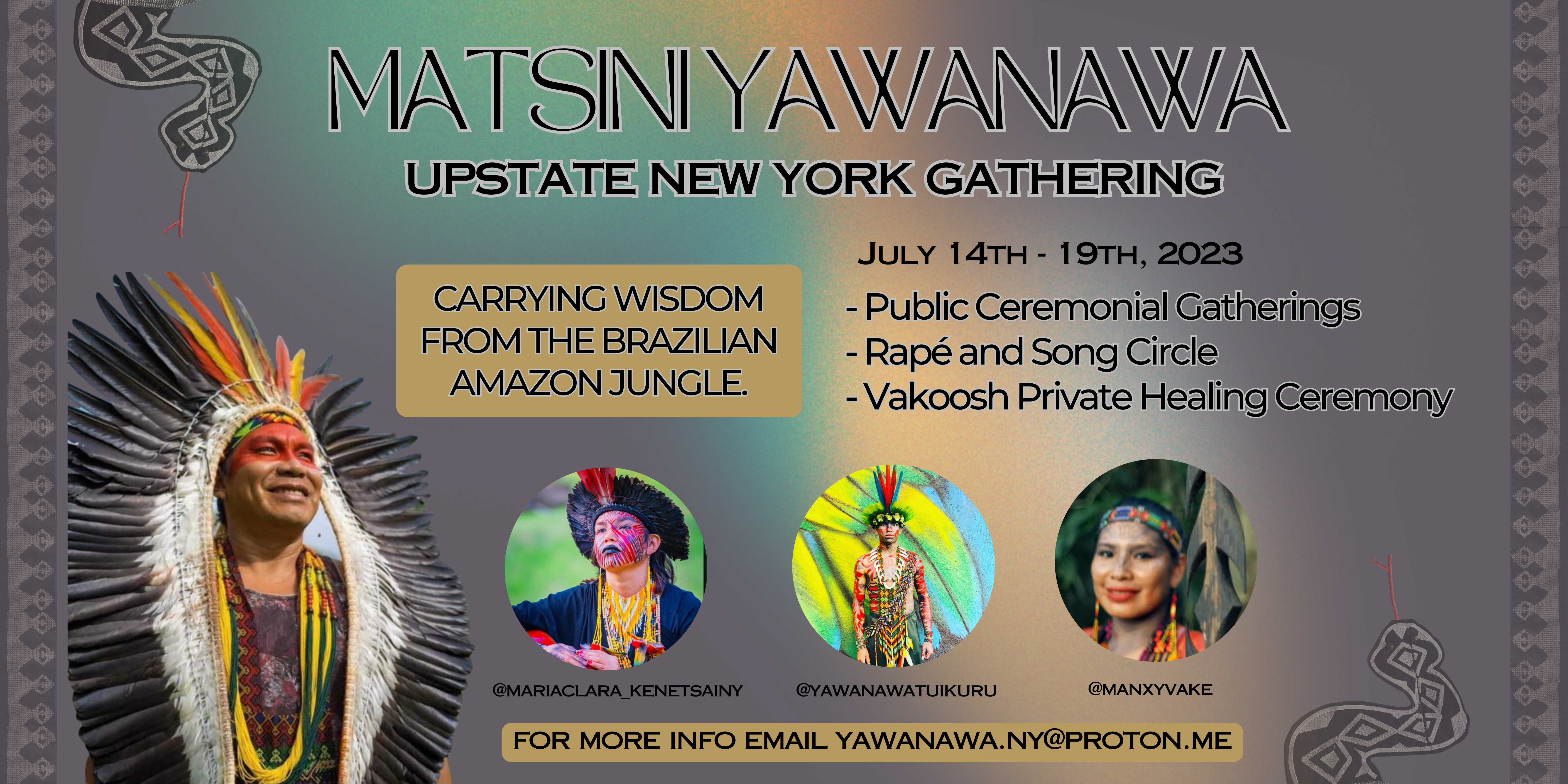 Dates and More Information
Rapé and Music Circle: Thursday July 13th, 2023
Public Ceremonial Gathering: Friday July 14th & Saturday July 15th, 2023
Private Ceremony Gathering: Monday July 17th
Vakoosh Private Healing Ceremony Date: Tuesday July 18th
For more information on pricing, lodging, food, sacred plant medicines and/or to book your spot - email: yawanawa.ny@proton.me
Please note that you will be receiving an email to schedule a follow up intake call with one of our team members. Prerequisite required.
The Yawanawa Tribe
The Yawanawá are a group belonging to the Pano linguistic family who today occupy the Gregório River Indigenous Land. There are over 1,000 Yawanawá, living in 9 tribal villages along the Gregório River. 
The Yawanawá and their allies are dedicated to developing a model of sustainability that allows them to protect their lands and engage with the outside world on their own terms, without compromising their cultural and spiritual identity.
The tribe has been working tirelessly to increase territory, reinvigorate Yawanawá culture, and establish economically and socially empowering relationships with the outside world.
They plant and hunt their own food and live in wooden houses, their pharmacy is the forest. Due to a history with missionaries, part of their culture got lost and devalued. However, today they recaptured a lot of their tradition and are very grateful and proud to be able to share this beautiful gift. 
Yawanawá roughly translates to "people of the wild boar".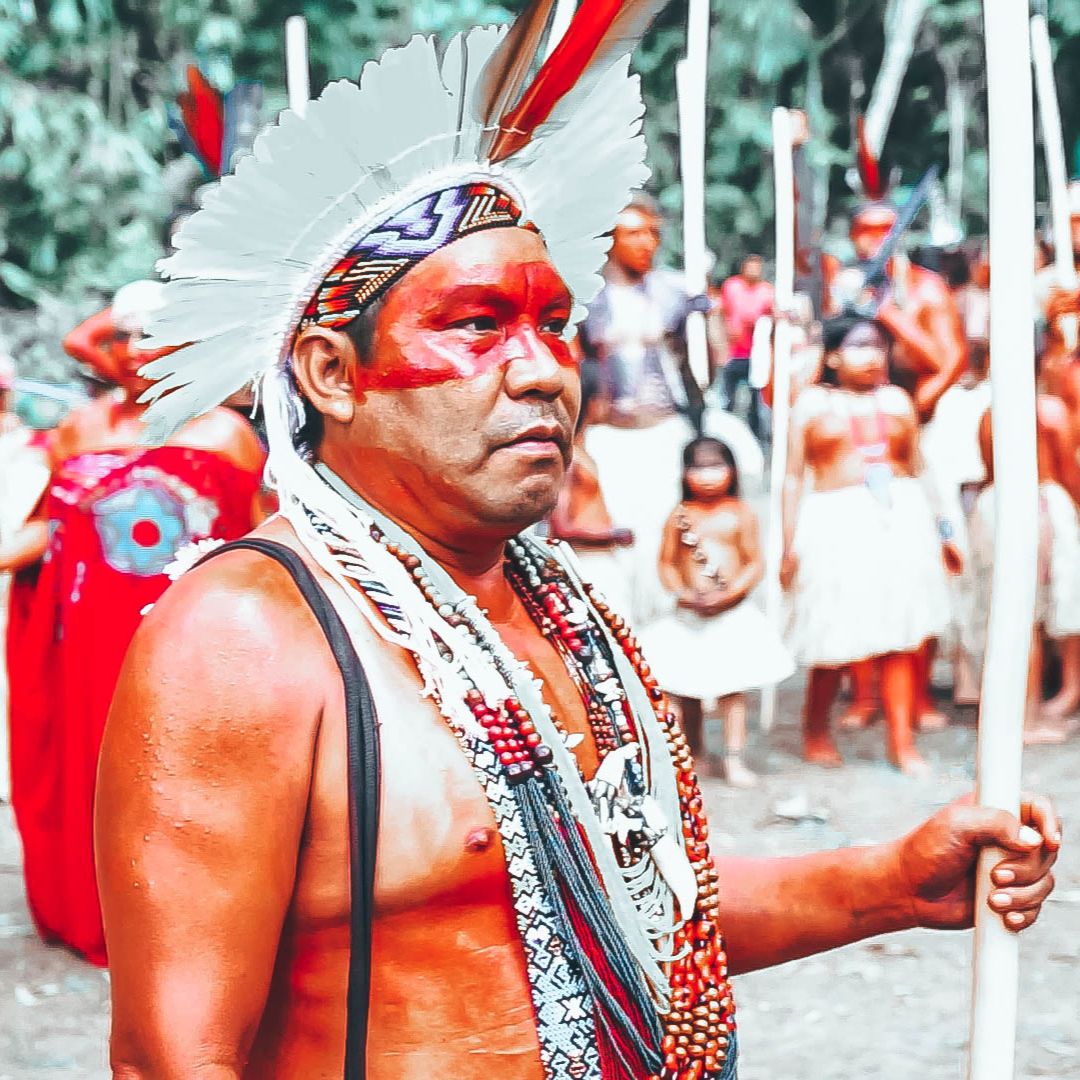 The Medicines
Rume (Rapé)
For the Yawanawá tribe Rume is the principal medicine. It's the medicine that gives security and that has the strongest healing power. Being with the Yawanawá one can really study this medicine and part of the study is to receive a Rume initiation. 
Uni
Uni is the drink they have been using since their very beginning. It is the primary medicine used to connect you to what the Yawanawá call "the force", the spiritual dimension present that we typically do not have access to. In the village the Sacred Tea is traditionally brewed fresh before a ceremony and we have the opportunity to accompany the process of preparation.
Sananga (Kanapa Vetxexeketi)
Sananga is a medicine, made from the bark of the root of a plant called Tabernaemontana genus. Sananga has various properties, it can help to heal the physical eye, improve eye sight, it can help to open the third eye and inner vision, it illuminates subconscious mind patterns, it can 'break' mental or emotional 'loops' and it is used to relieve headache.
And many more medicines including Kambo, Nipu plant baths, Urucum and Jenipapo body painting.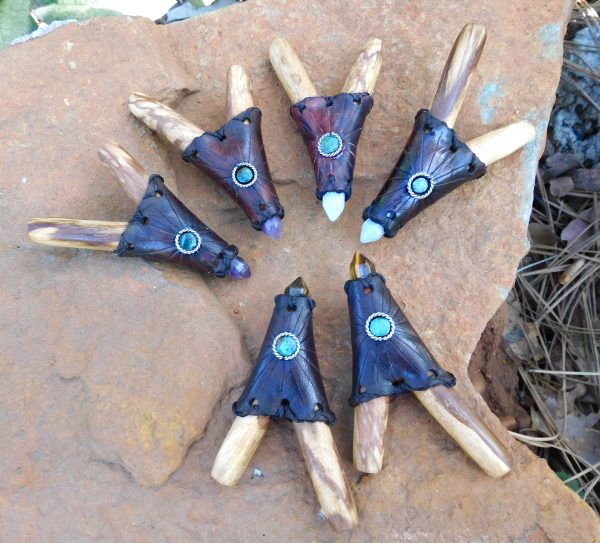 Financial Scholarships

available for those in need
Shipping worldwide on all our products
Unlimited Access to digital offerings
Global Community of like minded people
Financial Scholarships available for those in need